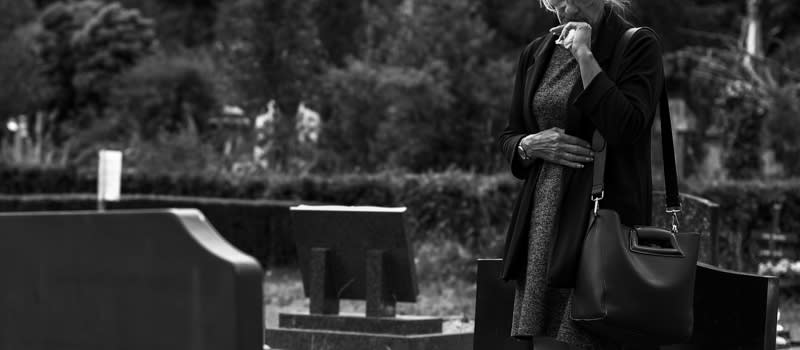 Lightroom's Day Is Coming
Just as it is true that, no matter the day, someone in my neighborhood is mowing their lawn, it is also true that all software must eventually die.
And so it will be with my much used copy of Lightroom 6, the desktop edition, purchased years ago via a one time charge. Despite the fact that I purchased Lightroom with what many would refer to as a "perpetual license," it won't last forever.
Losing Sleep
Do you do this? It's late, but instead of heading in the direction of restful slumber you take a seat at the computer, open a browser, and check to see if a new Lightroom contender has finally arrived. You'd sleep better if it were true, if the top search result was a link to some new application that, upon inspection, awarded your perseverance with everything you would ever need to post-process your images. And it had a free trail. And you could buy it without subscribing to anything. But you've done this before. You know that the dream of finding the perfect post-processing software is just that – a dream.
Still, you skim through search results until you find a Lightroom replacements writeup with a fresh publication date. You size up the options, find one you can't remember rejecting before, read the product description, and follow the link to their website. Then you scroll through the features with tempered optimism. Will this be the answer you've been waiting for?
Ah, no.
My most recent bout of wishful thinking led me to Luminar 3, an offering from Skylum billed as, "The most innovative way to edit & organize photos." After a quick survey of Luminar's features I started to visualize how their product would simplify my workflow – one of my main requirements for any Lightroom successor. Luminar seemed like a great product, but like so many other Lightroom substitutes, many of the features seemed too innovative. I just need a simple product with an intuitive UI that would facilitate minor adjustments to my RAW images. And come on, Luminar, what's up with the "light rays?"
So once again I went to bed sad and despondent. Even though I'm driven to upgrade my aging desktop version of Lightroom 6, 1) I still can't stomach Adobe's subscription model, and 2) I still haven't found a viable alternative. The difference in last night's search session was that a few new questions germinated about why I continued to waste time searching. Does a crisis exist? Do I need to find a solution immediately? I needed to think this through a bit and look a little deeper.
It was time to put mindless searching aside and focus on a different facet of the Lightroom situation. What will bring about Lightroom's inevitable end, and how should I prepare for this inevitability?
Unsupported File Types
Another way I loose sleep is scanning forum comments looking for advice about how or when to replace Lightroom. One argument goes like this. One day you'll buy a camera using a proprietary RAW filetype that's no longer supported by your aging copy of Lightroom, so find an alternative now or accept the fee.
Is this an important consideration? Will future RAW file formats remain supported? And, will I be able to use DNG Converter software to fix this issue?
DNG (Digital Negative) is Adobe's publicly available archival format for raw files built to address the lack of an open standard for raw files created by individual camera models. It ensures that photographers will be able to access their files in perpetuity. I convert my NEF files using the DNG converter incorporated into the Lightroom 6 import module, but Adobe also offers a standalone converter. According to Adobe, this free utility handles files from over 600 different cameras, so it seems like a well designed product.
Although I like Lightroom, and I buy into the idea of DNG conversion, I don't really trust Adobe, mainly because of their corporate drive for profit. If you also mistrust the company's profit motive you might not be willing to convert your camera's proprietary RAW files to DNG, even if the converter is open source. Even though some find issue with DNG, I believe the benefits outweigh the drawbacks. Here's why:
The DNG format should allow digital imaging software to open raw files in the future.
Using a single raw file-format simplifies a multi-camera workflow.
DNG makes it easier for camera manufacturers to accommodate future technology changes.
Adobe is bound to offer the Adobe DNG Converter tool as long as DNG is used in Adobe Creative Cloud apps like Lightroom and Photoshop.
Software giants like Apple and Google have invested in DNG support.
Big name manufacturers have introduced cameras with direct DNG support.
I convert my RAW NEF files to DNG on import, so using the DNG converter tool looks like the solution to file type issues for me. If you don't buy into Adobe's claimed benefits, or you don't think it's a good idea for one file format to rule them all, then it might already be time to start looking for a Lightroom 6 replacement.
32-Bits in a 64-Bit World
If you run Lightroom 6 under Mac's latest OS, Mojave, then I bet you've seen the popup warning you that LR is not "optimized for your Mac" and that the "app needs to be updated by its developer to improve compatibility." Does my computer get the irony? I promise you, whatever's causing this, Adobe's not working on the fix.
My disapproval of Adobe's lack of support for older software versions aside, the question this brings up is whether Lightroom 6 will work with future Mac OS releases. In other words, will I be forced to stick with an older operating system to save Lightroom?
According to Adobe's system requirements page, both the Creative Cloud and desktop versions of Lightroom run as 64-bit programs. Some speculate that only part of the desktop version runs in 32-bit mode, and that this is the impetus for the popup warning. According to this Apple community forum response to a question about future incompatibility, "The problem may be that the Map module…has been deprecated as of 30 November 2018. Apparently Google changed an API call." I couldn't figure out if an individual module in Lightroom 6 could run in 32-bit mode. I found reference to the same Google map module issue here.
There's another issue, it seems. Some Mojave OS users report that switching to dark mode while Lightroom is open causes it to crash. According to The Lightroom Queen, however, there are no known issues to keep you from running Lightroom 6 on Apple's latest operating system.
I couldn't find any information on Apple's plans to maintain Lightroom 6 compatibility. There's no way to judge whether the next iteration of Apple's OS will break Lightroom or not, but I could keep Lightroom on life support by refusing to upgrade to the latest version of Mac OS if I needed to. I'm using a 2012 Mac Mini as my main computer, so this might not be such a far-fetched option. (As a side note, Lightroom runs great after upgrading my Mac Mini to 16GB of RAM.)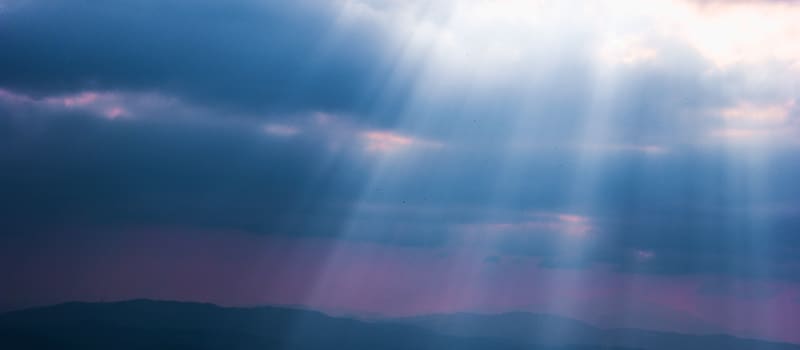 A Savior?
Does Lightroom have to die? Can it just hobble along into retirement and old age, hanging out in my applications folder until a replacement comes? Will some future software developers read this blog post and decide its time to create a Lightroom clone that fits my workflow, solving the issue once and for all? It wouldn't be that hard to do. Just in case, here are a few things you need to know about me.
I'm not a pro by any means. My photography skills are such that I still need to work a day job. But photography is a passion and I want my images to look professional. I've been working at this for a long time. I'm not sweating the edits because I don't usually have paying clients waiting at the other end.
I also understand the rightful place post-processing should have in a photographer's workflow. Like many digital photographers, I've spawned a few over-processed images. I've played fast and free with the saturation slider. I've created hideous HDRs — little monstrosities with otherworldly colors and eye-slicing sharpness. I framed one of my worst examples, an oversized HDR landscape panorama. Now I display it on my living room wall as a reminder to use a soft touch. It took practice, but I'm confident now about my Lightroom abilities and my workflow is solid. I know how to bring out the best in an image in Lightroom. My needs are simple because I'm starting to get a lot right in camera.
With this in mind, here's my blueprint for a Lightroom 6 heir.
Import and organize photos.
I bring my images into Lightroom after each outing and try not to let shoots pile up on my cards. If I'm scanning film negatives I import them as a batch that represents the roll. I like that Lightroom gives me a chance to cull images on import and to add keyword tags so I can find things later. Of course, if you've got a better way, I'm open to skipping this stage.
Accommodate my basic workflow.
Although I'm better at composing images in-camera, I still start with the crop tool. Then I fidget with exposure, white balance, highlights, shadows, and sometimes contrast. I might pop back to the adjustment brush or the healing tool, and on occasion I'll add other adjustments like sharpening or lens/perspective correction.
That's about it.
So, there you go imagined future post-processing application developers. You can use the contact form on my website to let me know when you're done. And remember…no subscription model, please. I'm good paying around $60 and I'd like to have free upgrades, at least for a few years, or until a major upgrade comes out. I want updates that make my post-processing job easier or improve the look of the UI, but I don't want to pay extra for bloat like a light ray tool.
The End Is Near
If you're in my situation, forced to consider Lightroom's imminent death but immobilized by a lack of acceptable replacements, then your course of action might depend on the consequences of future operating system upgrades and the age of your main machine. If I upgrade my computer, I'll stick with the latest operating system offered by Apple. In this case, I'll probably drop Lightroom if it isn't supported. I plan to run the Mac Mini until it gives up the ghost, so sticking with Mojave even after a new OS release seems to make sense. If Apple's next OS lacks Lightroom 6 support, I'll nurse LR along until I need to upgrade my hardware. This should buy me at least a couple years. If the new OS continues Lightroom 6 support I'll hang on until Adobe brings back perpetual licenses (I'm still dreaming) or wait for a contender that fits my budget and my workflow.
All right – thanks for reading. I hope this article has helped you figure out an end of life plan for your copy of Lightroom 6.